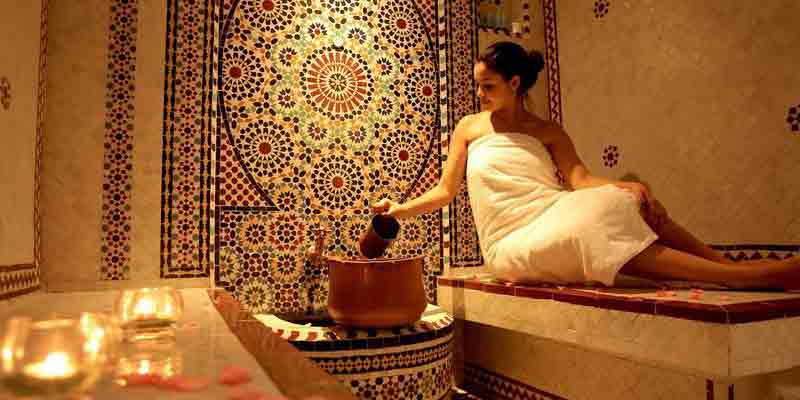 Crown Palace Moroccan Bath service in Al Rashidiya
The Moroccan bath includes a steam room, where your pores are opened, while covering your skin with a special Moroccan soap that helps cleanse the skin. The whole body helps to fight aging, acne, dead skin and much more ....
At Crown Palace Spa we will take you through the steps of a Moroccan bath in Ajman to a level of deep relaxation by taking care of your skin deeper through the traditional Moroccan Bath in Ajman . We can reduce harmful toxins and help them work as supposed.
Do not neglect your body we offer you a Moroccan VIP bath for your double comfort. So if you are in Ajman and want to have fun with clean and pure skin, just contact us we are waiting for your visit at the best spa in Ajman.