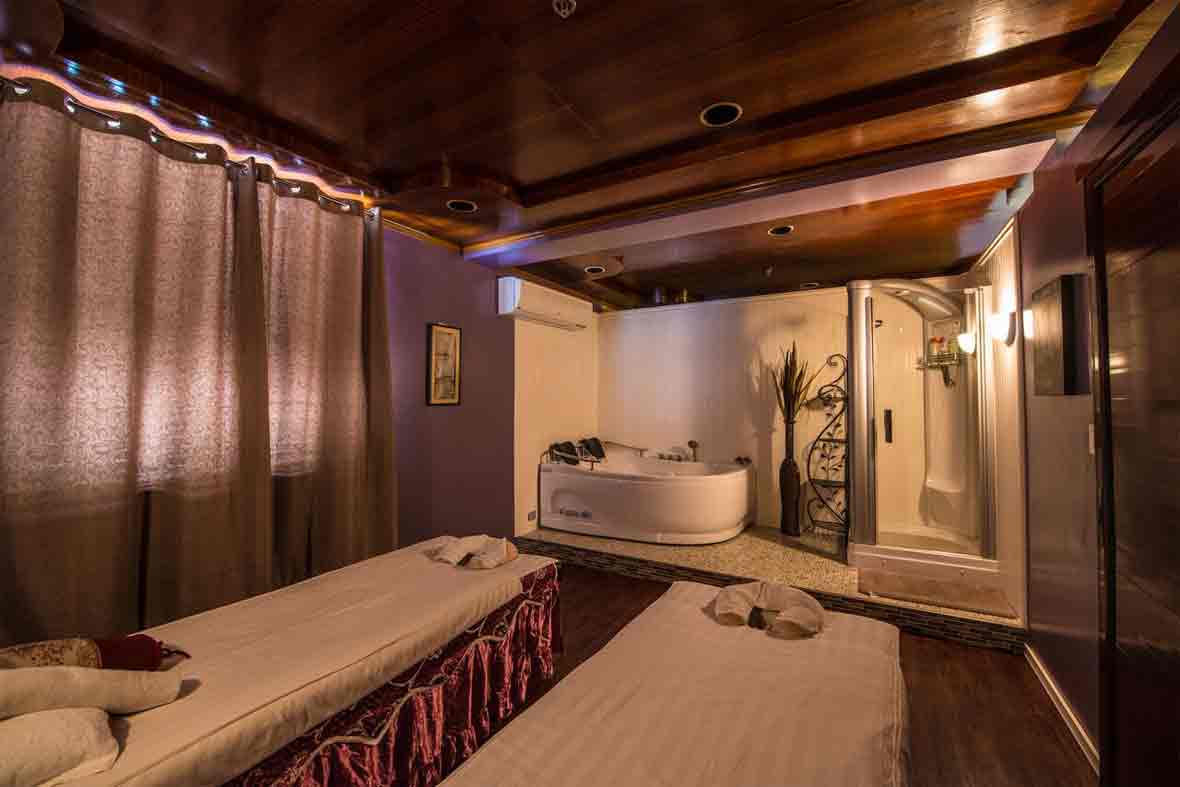 VIP Jacuzzi in Crown Palace Spa in Al Rashidiya
Ajman has many great jacuzzi spots, and if you like Jacuzzi, Crown Palace Spa is the best jacuzzi in Ajman . Prepare yourself for the treatment of kings with jacuzzi in Rashidiya 1. The center is luxurious in design, offering guests comfort and recreation in an unparalleled atmosphere, and offers body care through the best professional jacuzzi in Ajman.
We offer you the best VIP Jacuzzi service, making you feel comfortable in a unique Jacuzzi experience. We pride ourselves on the highest level of care and luxury at the best Ajman Jacuzzi for men. Our goal is to exceed your expectations and offer you the best Jacuzzi in Rashidiya 1 with high quality and affordable care for the best Jacuzzi.
At Crown Palace Spa , our primary focus is on your satisfaction and meeting all your needs with the best Jacuzzi that helps restore the lost energy of your muscles and body. Call and choose a jacuzzi for you at the best health center in Ajman.